Medill News Service
Washington, D.C.
About Medill News Service
The stories here were reported, written and produced by Northwestern University graduate journalism students in the Washington program of the Medill School. Most also were published or broadcast by media organizations across the country served by Medill Washington's unique news service, which focuses on how public policy affects people's lives. Medill Washington also specializes in enterprise reporting, multimedia and online journalism and on accountability, using the power of the computer and the wellspring of the database to uncover misbehavior by people in power. The Washington program's reporting has been recognized professionally by numerous awards, including prizes from the Society of Professional Journalists, the National Press Foundation and Investigative Reporters and Editors. Medill Washington students are fully credentialed working journalists getting real-world experience, a hallmark of the Medill School. Combined with their training at Medill's Evanston campus and in Medill's Chicago newsroom , the Washington experience has helped launch hundreds of successful careers  in print, online and video journalism.
Reaching Medill Washington
MEDILL WASHINGTON
1301 K Street NW, Suite 200W
Washington, DC, 20005
OUR NEWSROOM
You may reach the Medill Washington Program by calling us at 202.661.0106.
Ellen Shearer
Ellen Shearer is the William F. Thomas Professor at Medill and Washington bureau chief.  She also is co-director of the Medill National Security Journalism Initiative.  She is co-author of the book "Nonvoters: America's No-Shows," and has written chapters in five other books. She is the creator and co-editor of "Truth Counts: A Practical Guide for News Consumers."  She also co-edited two books for the American Bar Association: "Whistleblowers, Leaks, and The Media" and "National Security Law in the News." 
Ellen is a past president of the Washington Press Club Foundation and has coordinated judging for the White House Correspondents' Association's annual awards competition for more than 20 years. She is a member of the board of directors of the James W. Foley Legacy Foundation, for which she developed a journalism safety curriculum guide for colleges. She also is on the board of directors of The Fulcrum.
She led the "Powertrips" investigative projects in 2004 and 2006, in which Medill DC reporters created databases of privately sponsored congressional travel as part of a series of investigative stories. The project won an Investigative Reporters and Editors award. She and her students followed up a few years later with "Pentagon Travel," a similar investigation of privately sponsored Defense Department travel. She was co-director of the 2006 News21 project in which 10 Medill fellows investigated the federal government and privacy in the post-9/11 world.
Before joining the Medill faculty, she was a senior editor at New York Newsday, a consulting editor at Newhouse News Service, marketing executive at Reuters, and bureau chief and reporter for United Press International.
Contact: 202.661.0102 or shearer@northwestern.edu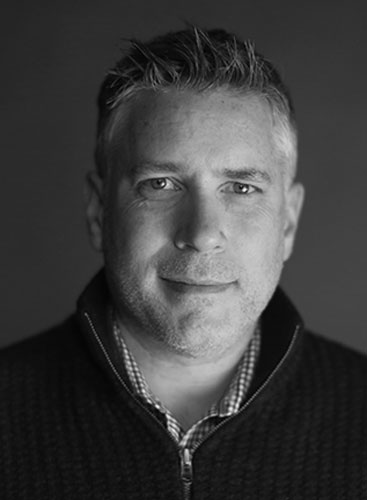 Matthew Orr
Matthew Orr is an assistant professor at Medill, teaching video and broadcast production. Before joining Medill, Orr was director of multimedia and creative at STAT, a media company at the Boston Globe that tells compelling stories about health, medicine and scientific discovery. While at STAT, he led a multimedia team that won numerous awards, including three Online Journalism Awards, three Webby Awards, a National Headliner Award and a George Polk Award. His work ranged from short Facebook videos that garnered millions of views and several online video series to short and long-form documentaries that have appeared at national film festivals and on broadcast television.
Prior to STAT, Matthew was the first full-time staff video journalist at The New York Times and spent 13 years as a senior video producer and reporter there. He wrote, produced, filmed and edited breaking news, live video, social videos, feature stories, online series and documentaries. His projects included "The Debt Trap," about the 2008 mortgage crisis; "Breakdown," an investigation of animal abuse in the horse racing industry; "Portraits Redrawn," profiles of families affected by the Sept 11 attacks; and "The Last Word," advanced obit interviews with prominent personalities discussing their legacy that publishes upon their death.
His international reporting experience includes work from China, Japan, Myanmar, Ukraine, Democratic Republic of Congo and the Dominican Republic. He is the director and producer of Augmented, a feature documentary that will appear in film festivals in 2020.
Contact: 202.661.0103 or matthew.orr@northwestern.edu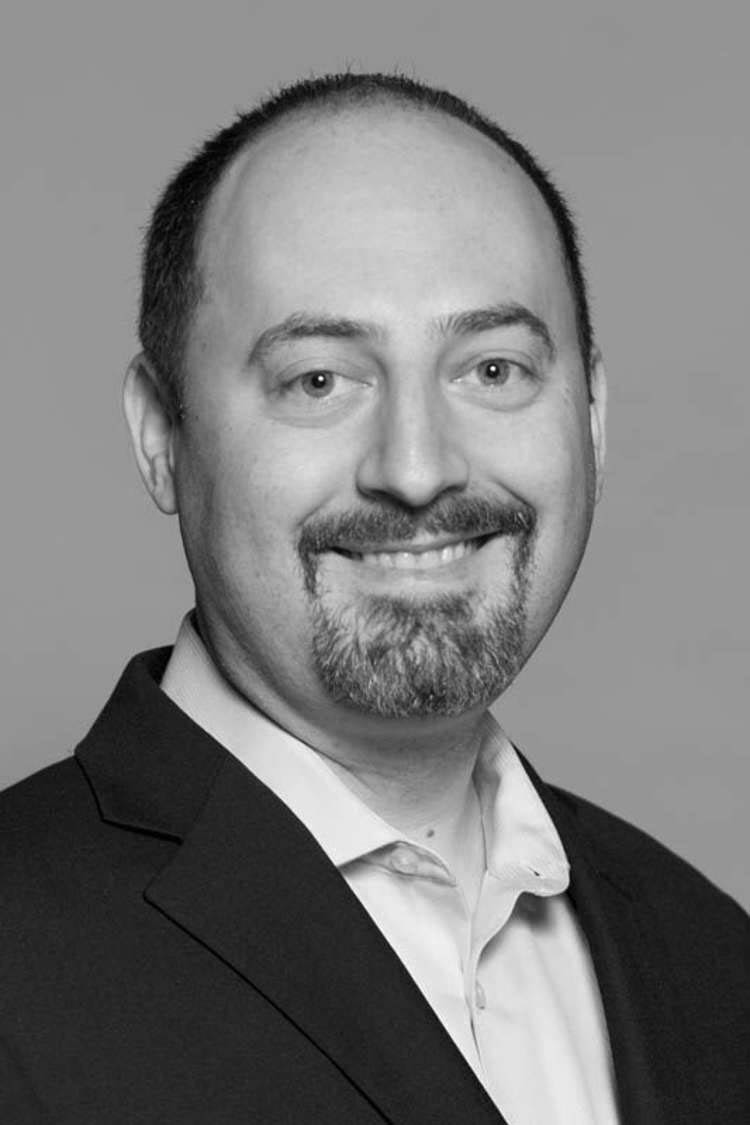 Ivan Meyers
Ivan Meyers is a lecturer for journalism courses at Medill. Meyers holds an undergraduate degree in radio/television/film, as well as a master's degree in music technology, where he focused on immersive installation experiences. Between degrees, he worked as a production specialist in the eBusiness and digitization department at NBC News in New York. While at NBC, he ushered in a new era of video editing on desktop computers and laid the groundwork to transition the network's video workflow to a tapeless environment. He has worked at various production and post-production capacities in the Washington , New York and Chicago areas, and also enjoys live event production. He is also a professional web programmer, data migration specialist and semi-professional computer science enthusiast.
Meyers oversaw television studio operations at Medill for more than a decade. In addition to video journalism classes at Medill, he has also taught video courses geared for journalists at other institutions, including the National Press Club, the American Red Cross and Georgetown University. After freelancing for many years, Meyers founded Out of the Cave Production and Technology Company, comprising a wide range of multimedia and technological offerings.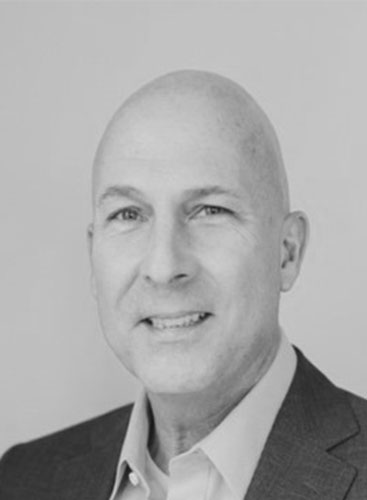 Joe Anderson
Joe Anderson held military roles that essentially were the same as civilian COOs throughout his military career, culminating in deputy chief of staff for the Department of the Army. In this position, he was responsible for all Army operations, involving more than 180,000 soldiers deployed in 140 countries as well as supporting all emergency operations in the U.S., including relief efforts for disasters such as Hurricanes Irma, Maria and Florence. He also was responsible for all Army training, leadership development, education policy, mobilization and staff preparedness, and oversaw a budget of $23.2 billion.
As commanding general of the XVIII Airborne Corps in Fort Bragg, North Carolina, and Operation Enduring Freedom in Afghanistan, Anderson was responsible for four combat divisions, including more than 275,000 men and women on multiple military bases with units engaged in combat in Afghanistan. He oversaw the largest U.S. military post in the world, overseeing a civilian and military population of more than 80,000. He was also commander of the International Security Assistance Force Joint Command, which was a coalition of 48 nations.  
Anderson completed the Senior Executive Education Course at the University of North Carolina Kenan-Flagler Business School. He earned a Master of Arts in National Security and Strategic Studies at the United States Naval War College, a Master of Science in Administration from Central Michigan University and a Bachelor of Science from the United States Military Academy.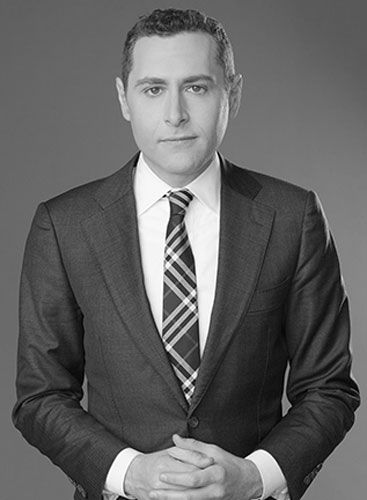 Josh Lederman
Josh Lederman is a national political reporter for NBC News on the political investigations and national security teams. He appears regularly on MSNBC and other NBC platforms. Previously, Lederman covered foreign affairs, national security and U.S. diplomacy for The Associated Press, based in Washington. From 2013 to 2017, he was a White House reporter for AP and traveled with President Barack Obama and Vice President Joe Biden to more than 20 countries. In 2015, Lederman won the White House Correspondents' Association's Merriman Smith award for excellence in presidential news coverage under deadline pressure.
Lederman started his journalism career in the AP's Jerusalem bureau and later covered New Jersey Gov. Chris Christie for the AP.  In 2011-2012, Lederman covered presidential, House and Senate campaigns for The Hill newspaper in Washington. He has a Master's degree in journalism from Northwestern University's Medill School of Journalism, and a Bachelor's degree in anthropology from The George Washington University.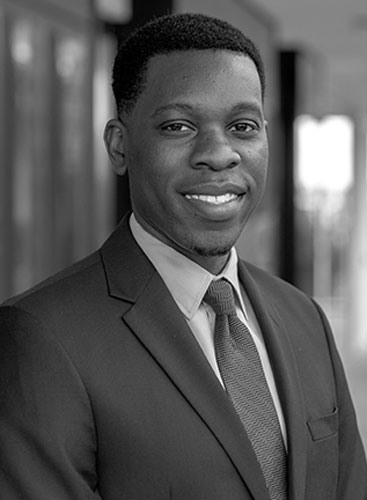 Toluse Olorunnipa
Toluse "Tolu" Olorunnipa is a White House correspondent for The Washington Post and a CNN political analyst, covering the policy and politics and drama of the nation's highest office.
He has covered the White House since 2015, reporting from five continents and more than 20 countries as part of the presidential press pool. He has chronicled President Donald Trump's unorthodox presidency – with stories on culture wars, trade wars and hot wars.
He regularly appears on outlets including CNN, CBS, PBS, BBC and NPR to discuss his reporting.
Prior to joining the Post in 2019, he covered the White House for Bloomberg News. Before that, he was a national correspondent for Bloomberg based in Tallahassee, Florida, reporting on political and economic trends in his home state. He began his career covering real estate, natural disasters and crime—sometimes all at once—for the Miami Herald.
Tolu graduated from Stanford University with Master's and Bachelor's degrees in sociology.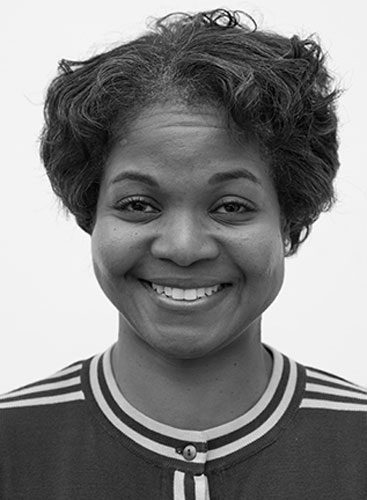 Darlene Superville
Darlene Superville is a veteran White House reporter for The Associated Press. Superville has been part of a team of reporters providing coverage of the White House for AP members across the U.S. and around the world since 2009, when Barack Obama became the nation's first black president. Before the White House assignment, Ms. Superville was a supervisor on the AP's national political desk during the 2008 presidential election. She also performed that role during the 2012, 2004 and 2000 election cycles. Her portfolio on the White House beat includes coverage of first ladies Michelle Obama and Melania Trump. She also covered Congress and spent several years on an enterprise writing team, in addition to other assignments. A native New Yorker, she has a Bachelor's degree in journalism from New York University.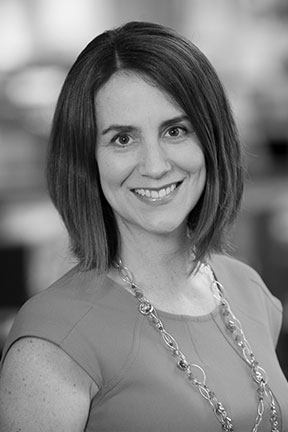 Janet Adamy
Janet Adamy is a news editor in the Wall Street Journal's Washington bureau who writes about demographics and the economy. She was part of a team that won the 2015 Pulitzer Prize for investigative reporting for the "Medicare Unmasked" series, and she led the "Prescribed" video tour of the Affordable Care Act that was nominated for an Emmy in 2014. She previously oversaw coverage of health policy for the Journal, and also worked as a corporate beat reporter in Chicago. Janet holds an English degree from the University of Michigan, where she delivered the commencement address on behalf of her class.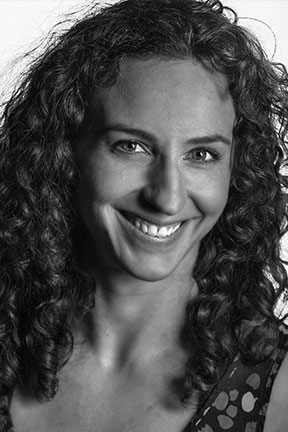 Jessica Stahl
Jessica Stahl is deputy editor for news audience and executive producer for audio at The Washington Post. She has been at The Post four years, during which time she has focused on growing audiences and building communities through emerging digital platforms – most recently transitioning to focus on audio platforms. The Washington Post's audio team produces some of the top podcasts in the country, including "Can He Do That?" and "Constitutional." And The Post's co-production with APM Reports, "Historically Black," won recognition from the Society of Features Journalism and the Shorty Awards. The Post was also one of the first news organizations to produce audio specifically for voice assistants like Amazon Alexa and now produces "The Daily 202s' Big Idea" daily audio briefing.
Jessica's work at The Post has also focused on other digital and social platforms, and her team won an Edward R. Murrow Award for its social-first coverage of the 2016 presidential elections – coverage that combined on-the-ground reporting and visual branding to create native experiences for audiences across more than a dozen social platforms.
Previously she was the first social media editor for Voice of America, focusing on reaching radio audiences in some of the most difficult-to-access countries in the world and creating targeted projects to engage those audiences, including overhauling and editing VOA's reporting for international students.
Originally from New York, Jessica has an MA from the Johns Hopkins Nitze School of Advanced International Studies and an AB from Princeton University.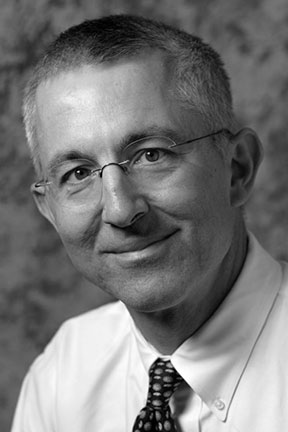 Paul Overberg
Paul Overberg is a data reporter at the Wall Street Journal and a member of its investigative team. He focuses on economic and demographic stories but helps reporters working on many beats.
He has taught data journalism at American University and served as a senior fellow at the Center for Health Journalism at the University of Southern California. He speaks and teaches frequently at programs run by Investigative Reporters and Editors, Associated Press Media Editors and the Reynolds Center for Business Journalism at Arizona State.
He worked on USA TODAY's newsroom data team for many years, collaborating on projects that won the Philip Meyer Award for Precision Journalism and the National Headliner Award, among others.
He had earlier worked at Gannett News Service as health and science editor and began his professional career at The Courier-News in Bridgewater, N.J.
He graduated from Rutgers University in New Brunswick, N.J., majoring in history and serving as managing editor at the Rutgers Daily Targum, the student-run newspaper.