Medill News Service
Washington, D.C.
About Medill News Service
The stories here were reported, written and produced by Northwestern University graduate journalism students in the Washington program of the Medill School. Most also were published or broadcast by media organizations across the country served by Medill Washington's unique news service, which focuses on how public policy affects people's lives. Medill Washington also specializes in enterprise reporting, multimedia and online journalism and on accountability, using the power of the computer and the wellspring of the database to uncover misbehavior by people in power. The Washington program's reporting has been recognized professionally by numerous awards, including prizes from the Society of Professional Journalists, the National Press Foundation and Investigative Reporters and Editors. Medill Washington students are fully credentialed working journalists getting real-world experience, a hallmark of the Medill School. Combined with their training at Medill's Evanston campus and in Medill's Chicago newsroom , the Washington experience has helped launch hundreds of successful careers  in print, online and video journalism.
Reaching Medill Washington
MEDILL WASHINGTON
1301 K Street NW, Suite 200W
Washington, DC, 20005
OUR NEWSROOM
You may reach the Medill Washington Program by calling us at 202.661.0106.
Ellen Shearer
Ellen Shearer is the William F. Thomas Professor at Medill and Washington bureau chief.  She also is co-director of the Medill National Security Journalism Initiative.  She is co-author of the book "Nonvoters: America's No-Shows," and has written chapters in five other books. She is the creator and co-editor of "Truth Counts: A Practical Guide for News Consumers."  She also co-edited two books for the American Bar Association: "Whistleblowers, Leaks, and The Media" and "National Security Law in the News." 
Ellen is a past president of the Washington Press Club Foundation and has coordinated judging for the White House Correspondents' Association's annual awards competition for more than 20 years. She is a member of the board of directors of the James W. Foley Legacy Foundation, for which she developed a journalism safety curriculum guide for colleges. She also is on the board of directors of The Fulcrum.
She led the "Powertrips" investigative projects in 2004 and 2006, in which Medill DC reporters created databases of privately sponsored congressional travel as part of a series of investigative stories. The project won an Investigative Reporters and Editors award. She and her students followed up a few years later with "Pentagon Travel," a similar investigation of privately sponsored Defense Department travel. She was co-director of the 2006 News21 project in which 10 Medill fellows investigated the federal government and privacy in the post-9/11 world.
Before joining the Medill faculty, she was a senior editor at New York Newsday, a consulting editor at Newhouse News Service, marketing executive at Reuters, and bureau chief and reporter for United Press International.
Contact: 202.661.0102 or shearer@northwestern.edu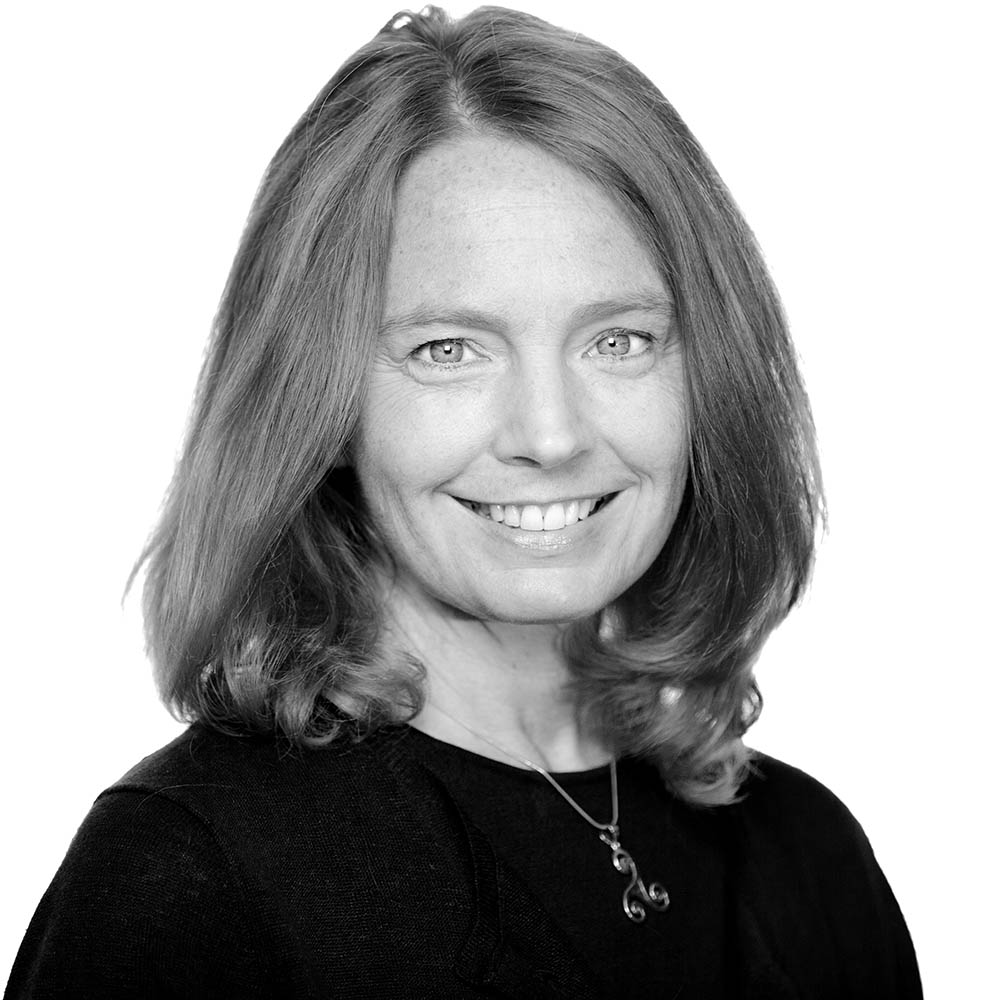 Elizabeth Shogren
Elizabeth Shogren is an associate professor for Medill in Washington, DC. She teaches graduate and undergraduate reporting and audio journalism classes. 
She came to Northwestern after a rich and varied career reporting for Reveal from The Center for Investigative Reporting, NPR, the Los Angeles Times and other news outlets. At the Center for Investigative Reporting, she created documentary-style radio episodes and podcasts as well as long-form investigative stories. 
Previously, she was an on-air national and science correspondent for NPR.
While at NPR, she was a lead reporter for Poisoned Places, a data-driven series about communities suffering from toxic air pollution. The series received several honors, including a Science in Society journalism award from the National Association of Science Writers. 
Early in her career, as a freelance foreign correspondent, she covered the fall of communism in Eastern Europe before joining the Los Angeles Times' Moscow bureau. Later, she moved to the paper's Washington bureau, where she covered the White House, Congress, political campaigns, poverty and the environment. Shogren is based in Washington, D.C.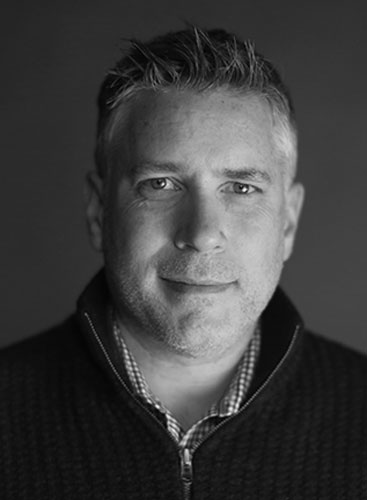 Matthew Orr
Matthew Orr is an assistant professor at Medill, teaching video and broadcast production. Before joining Medill, Orr was director of multimedia and creative at STAT, a media company at the Boston Globe that tells compelling stories about health, medicine and scientific discovery. While at STAT, he led a multimedia team that won numerous awards, including three Online Journalism Awards, three Webby Awards, a National Headliner Award and a George Polk Award. His work ranged from short Facebook videos that garnered millions of views and several online video series to short and long-form documentaries that have appeared at national film festivals and on broadcast television.
Prior to STAT, Matthew was the first full-time staff video journalist at The New York Times and spent 13 years as a senior video producer and reporter there. He wrote, produced, filmed and edited breaking news, live video, social videos, feature stories, online series and documentaries. His projects included "The Debt Trap," about the 2008 mortgage crisis; "Breakdown," an investigation of animal abuse in the horse racing industry; "Portraits Redrawn," profiles of families affected by the Sept 11 attacks; and "The Last Word," advanced obit interviews with prominent personalities discussing their legacy that publishes upon their death.
His international reporting experience includes work from China, Japan, Myanmar, Ukraine, Gabon, Democratic Republic of Congo and the Dominican Republic. He is the director and producer of Augmented, a feature documentary that will appear on NOVA on PBS in February 2022.
Contact: 202.661.0103 or matthew.orr@northwestern.edu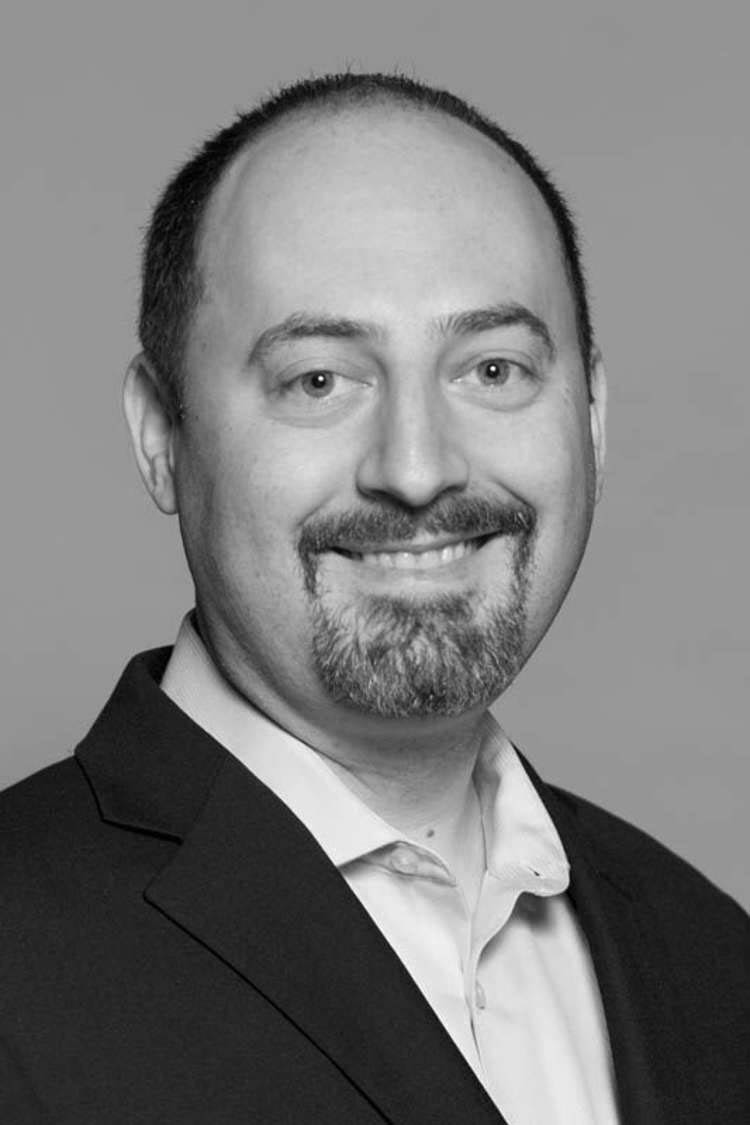 Ivan Meyers
Ivan Meyers is a lecturer for journalism courses at Medill. Meyers holds an undergraduate degree in radio/television/film, as well as a master's degree in music technology, where he focused on immersive installation experiences. Between degrees, he worked as a production specialist in the eBusiness and digitization department at NBC News in New York. While at NBC, he ushered in a new era of video editing on desktop computers and laid the groundwork to transition the network's video workflow to a tapeless environment. He has worked at various production and post-production capacities in the Washington , New York and Chicago areas, and also enjoys live event production. He is also a professional web programmer, data migration specialist and semi-professional computer science enthusiast.
Meyers oversaw television studio operations at Medill for more than a decade. In addition to video journalism classes at Medill, he has also taught video courses geared for journalists at other institutions, including the National Press Club, the American Red Cross and Georgetown University. After freelancing for many years, Meyers founded Out of the Cave Production and Technology Company, comprising a wide range of multimedia and technological offerings.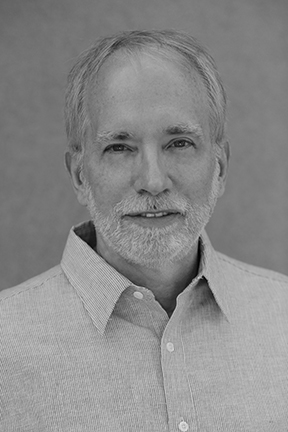 Peter Eisner
Peter Eisner, an award-winning foreign correspondent and author, has served as editor and reporter at The Washington Post, Newsday and The Associated Press. He is a contributing editor to the online investigative publication, SpyTalk. He is also co-host of the podcast, Unconventional Threat.
Eisner was correspondent and consulting producer at the PBS programs Newshour Weekend and World Focus and was nominated for a News and Documentary Emmy Award in 2010. He served as deputy foreign editor and Washington, D.C, political editor with the Washington Post from 2003-2007. Prior to that he was foreign editor and senior foreign correspondent of Newsday, and received the InterAmerican Press Association Award for distinguished reporting on drug trafficking in Latin America. He was a bureau chief and correspondent for The Associated Press in the United States and Latin America. In 1994, he founded NewsCom, an online international news and photo transmission agency.
From 1999 to 2001, Eisner was the managing director of the Center for Public Integrity, a Washington-based watchdog organization. He was an early member of the International Consortium of Investigative Journalists.
His book, MACARTHUR'S SPIES, is a non-fiction account of guerrillas and the American underground in Japanese occupied Manila during World War Two. He is also co-author with Philip Brenner of Cuba Libre, A 500-Year Quest for Independence.
He is also the author of THE POPE'S LAST CRUSADE, the story of the lesser-known Pope Pius XI, who served before World War Two and engaged an American Jesuit journalist to help him oppose Hitler, Mussolini and anti-Semitism. The book was a History Book Club and Catholic Book Club monthly selection. His 2004 book, THE FREEDOM LINE, which won the Christopher Award, is the story of young resistance workers in occupied Europe who rescued downed Allied fighter pilots during World War II.
Eisner, who lives in Bethesda, Maryland, is fluent in Spanish and Portuguese and holds a B.A. in English with a minor in Spanish language literature from Rutgers University.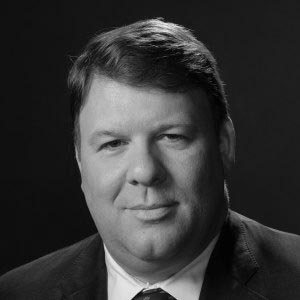 Jonathan Allen
Jonathan Allen is a New York Times bestselling author and award-winning political journalist. 
A senior national politics reporter for NBCNews.com, he previously served as Washington Bureau Chief for Bloomberg News and White House Bureau Chief for Politico. While reporting for Congressional Quarterly, he won the Everett McKinley Dirksen and Sandy Hume awards.
Allen is a co-author of three books with Amie Parnes: "HRC," "Shattered" and "Lucky."
A graduate of the University of Maryland, he lives on Capitol Hill with his wife and two children.eyers is a lecturer for journalism courses at Medill.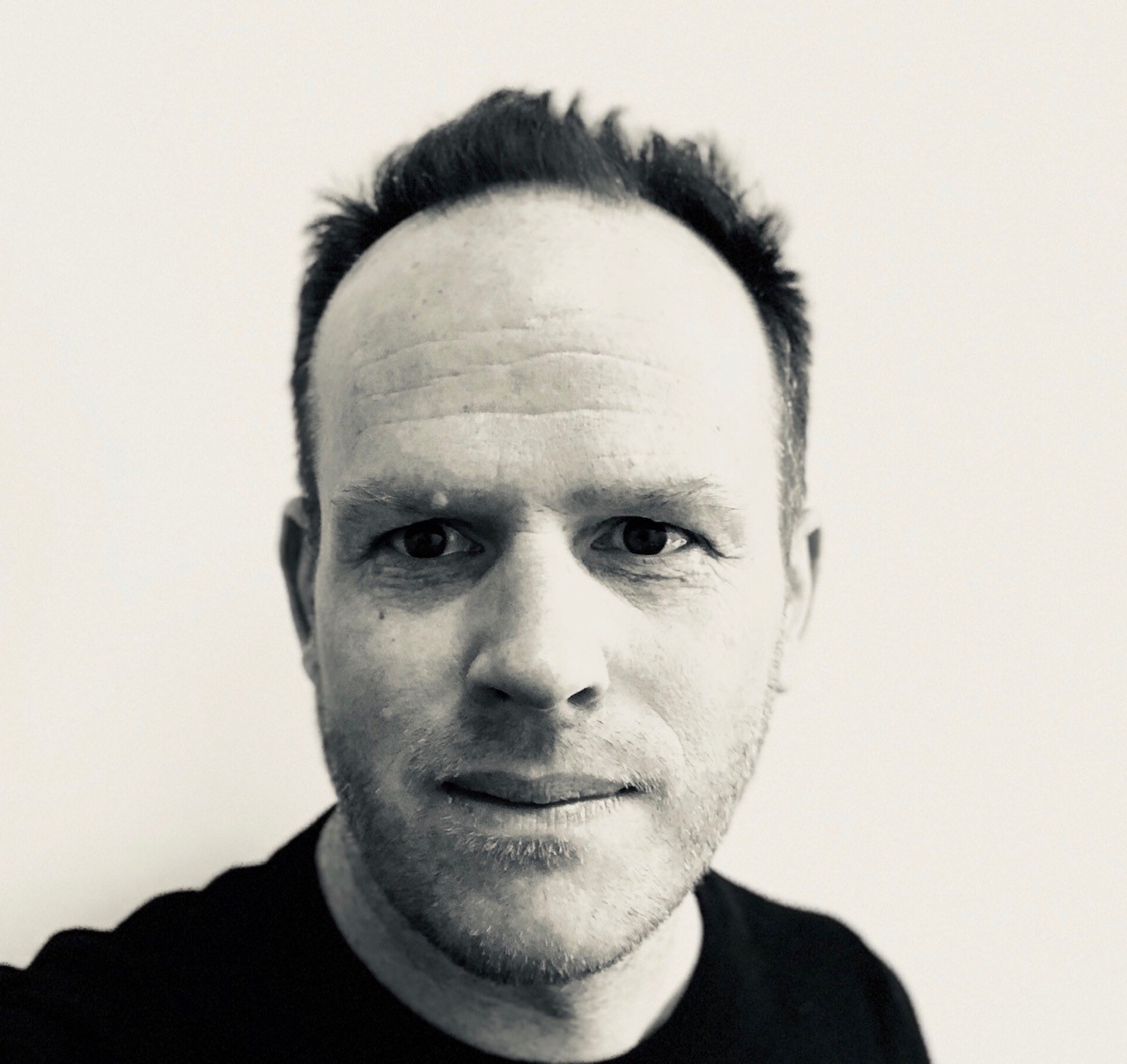 Mike Farrell
Mike Farrell (he/him) is a communications professional focusing on cybersecurity issues. He's currently media director at Synack, a cybersecurity startup, and editor-in-chief of README, a publication focusing on global digital security and ethical hacking. Mike is also an adjunct lecturer at the Medill School of Journalism Washington Program, where he teaches courses on cybersecurity, digital privacy and disinformation for student journalists. Prior to Synack, Mike worked a numerous national publications such as POLITICO, The Boston Globe and The Christian Science Monitor.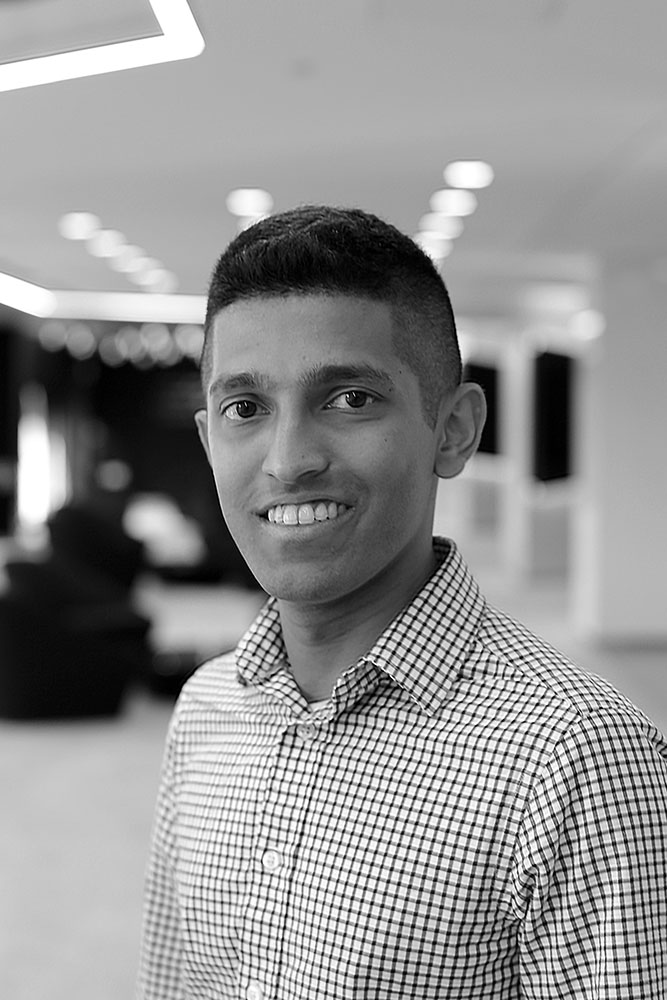 Fenit Nirappil
Fenit Nirappil is an adjunct lecturer at the Medill School of Journalism, where he teachers local and state government reporting in the Washington Program.
Nirappil is a national reporter for The Washington Post's Health & Science team where he covers the coronavirus pandemic with a focus on emerging hotspots and trends. Before moving to the national desk in late 2020, he spent five years on the local politics team covering government in Virginia, Maryland and the District of Columbia. In his role as a D.C. government and politics reporter, he chronicled the District's showdown with the Trump administration as it deployed federal forces against racial justice protesters and focused on accountability reporting that led to reforms in housing inspections and contributed to the downfall of the city's longest serving council member.
After graduating from Northwestern University in 2012 with a bachelor's degree in journalism and political science, Nirappil spent three years reporting for The Oregonian as a suburban government reporter and the Associated Press in Sacramento, California covering the state house. He arrived at The Washington Post through a graduate fellowship with American University, where he received a master's degree in journalism while working on the newspaper's local section.
Nirappil is a member of the Association of Asian American Journalists, National Gay and Lesbian Journalists Association and Investigative Reporters and Editors.
Sean McMinn
Sean McMinn is an adjunct lecturer at the Medill School of Journalism, where he teaches data visualization classes at the Medill Washington Program. He works at Politico as the editor of data and graphics. In this role, Sean leads the Data & Graphics Desk to deliver smart, visually driven policy reporting to subscribers.
He previously was a reporter at NPR, where he worked as data editor on NPR's Investigations team and news apps team. Some of his biggest stories there focused on climate change's effects on humans, including wildfires and extreme heat. He's also written extensively about disparities in the healthcare system during the coronavirus pandemic. Before that, he spent three years covering Congress as a data reporter at CQ Roll Call.
Sean's stories and graphics have been recognized by some of our industry's top honors, including a Scripps Howard award and a National Press Foundation award.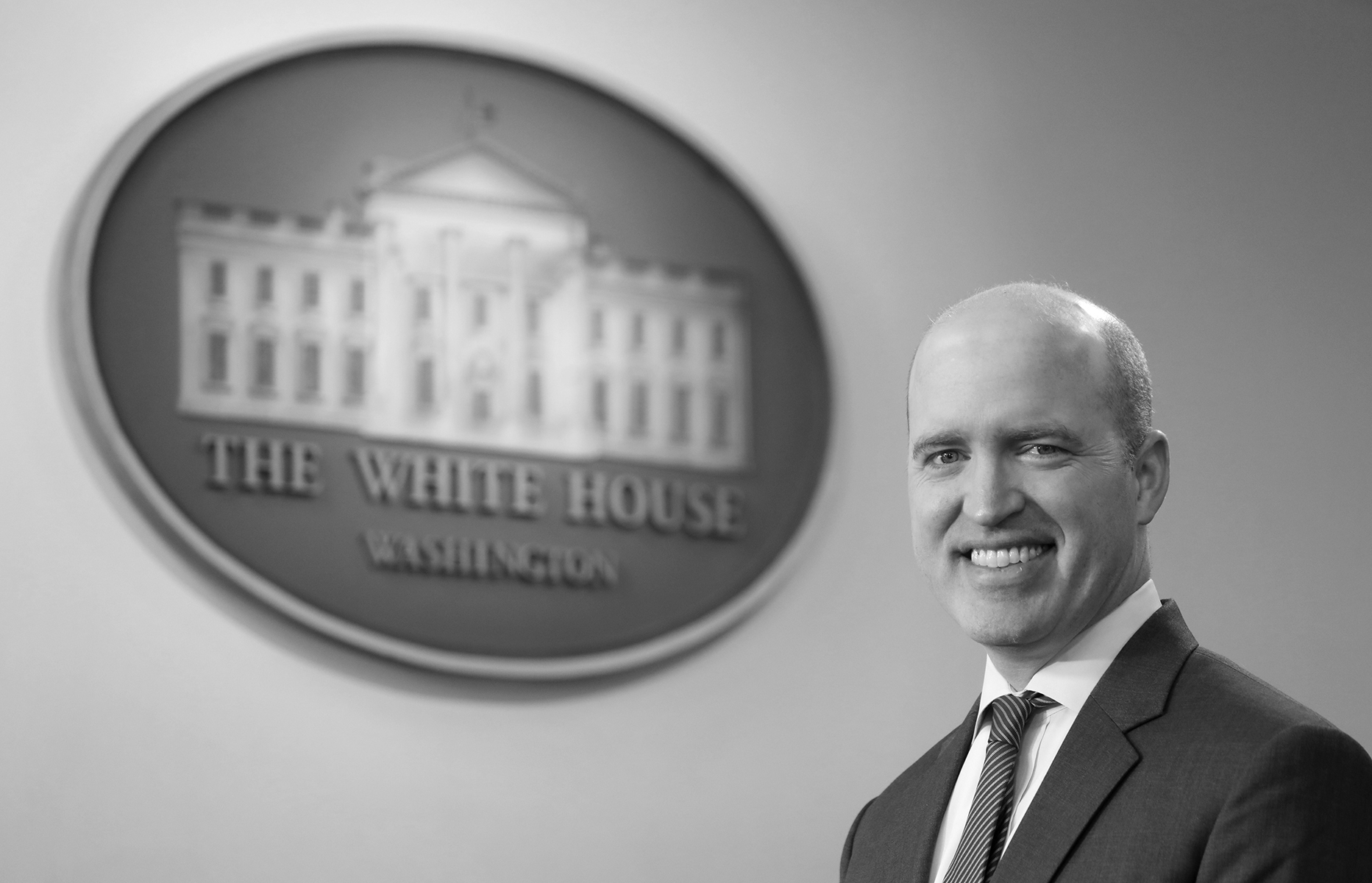 Jeff Mason
Jeff Mason is an adjunct lecturer in the Medill School of Journalism, where he teaches Politics in Practice: Covering Campaigns, Congress and the White House.
Mason is an award-winning journalist who has served as a White House correspondent for Reuters for more than 12 years. He has traveled the globe covering the beat and interviewed Presidents Barack Obama and Donald Trump. As President of the White House Correspondents' Association in 2016-2017, Jeff led the press corps during the tumultuous early days of the Trump presidency, advocating for access and press freedom.
Mason began his career in Frankfurt, Germany as a business reporter for Reuters and did a three-year stint in Brussels covering the European Union. Jeff appears regularly on television including CNN, MSNBC, FOX and BBC. He holds a bachelor's and master's degree from Medill at Northwestern and is a former Fulbright Scholar.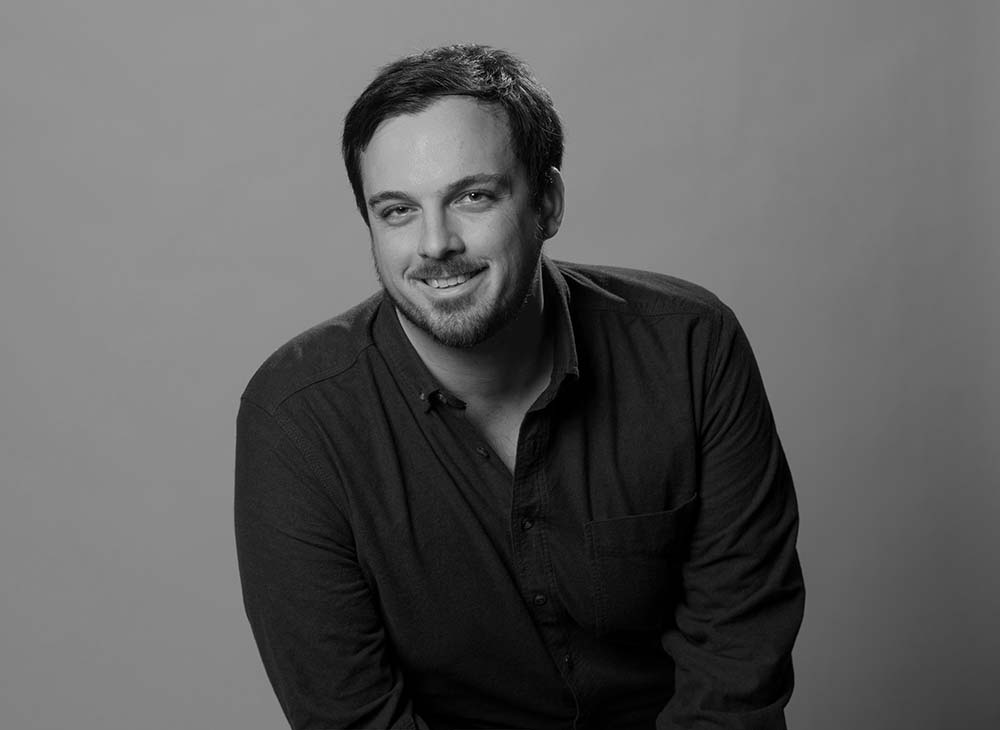 Ted Muldoon
Ted Muldoon is an award-winning audio journalist and sound designer at The Washington Post. He's currently a senior producer for The Post's flagship daily news podcast, "Post Reports," where he helps direct the team's most ambitious long-form audio projects. Besides his work on podcasts, he also sound designs for video and VR experiences. He won a Peabody in 2021 for his work on the audio documentary "The Life of George Floyd." Ted's work has also received accolades from the Webby Awards and the Online Journalism Awards. His work has been nominated for an Emmy and premiered at the Tribeca Film Festival.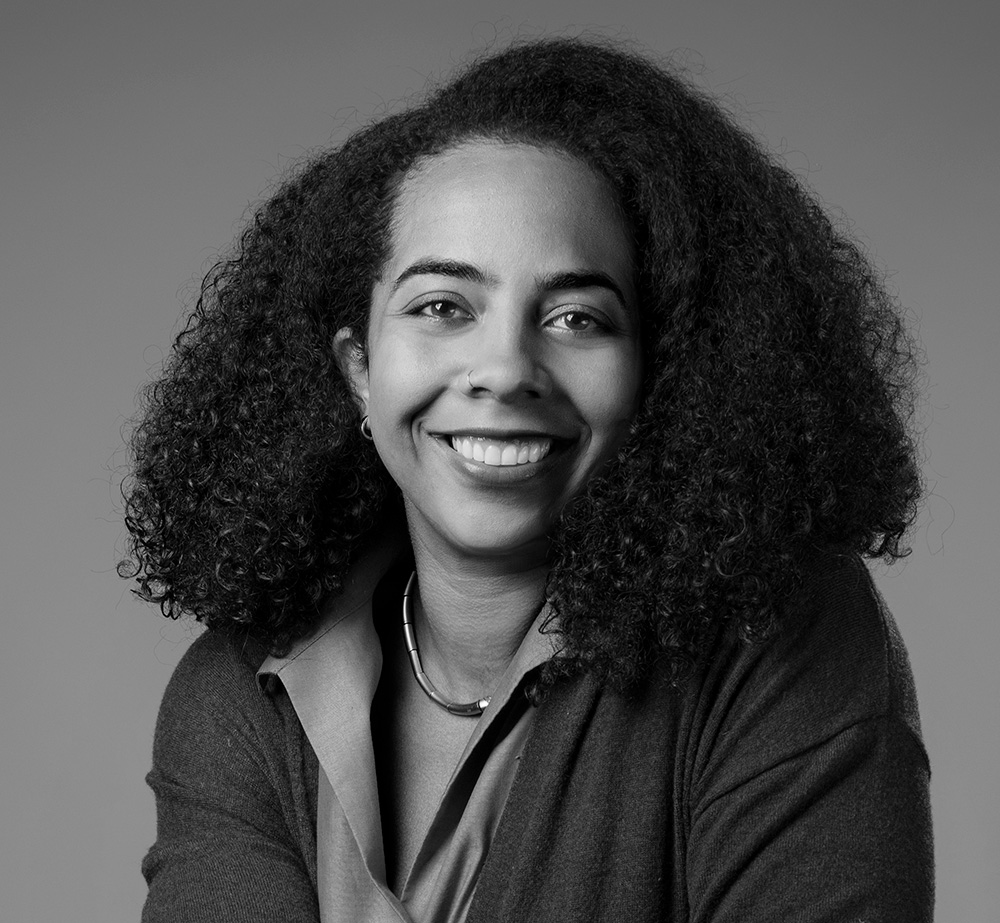 Martine Powers
Martine Powers is the host of Post Reports, the Washington Post's flagship daily news podcast. She works with a team of a dozen people to deliver incisive, sound-rich audio storytelling every weekday afternoon, helping people around the country and around the world better understand the news.
In 2021, Post Reports was recognized with a Peabody Award for the hour-long audio documentary "The Life of George Floyd"; Martine and her team also earned an Online Journalism Award for the episode "Four Hours of Insurrection." The podcast has also received accolades from the Webby Awards and the National Association of Black Journalists; Martine's stories have been featured on Radiolab and National Public Radio.
Martine has been at The Washington Post since 2016, working as a Metro reporter before joining the audio team. She also worked at the Boston Globe and Politico, is a graduate of the Transom Story Workshop for audio journalism. In 2014, she spent a year as a Fulbright fellow in Trinidad & Tobago. She graduated from Yale University with a bachelor's degree in African American Studies, and was an editor for the Yale Daily News as well as co-captain of the women's rugby team. These days, she lives in Washington D.C. and takes pride in her status as one of the MVPs of her monthly book club.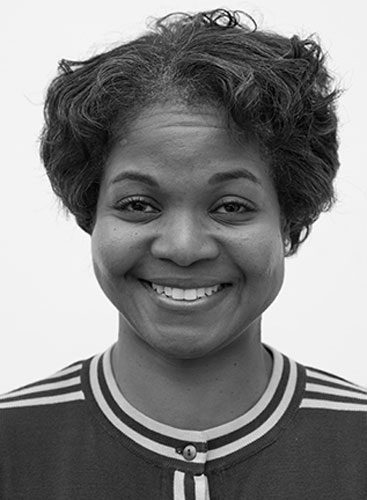 Darlene Superville
Darlene Superville is an adjunct lecturer at the Medill School of Journalism, where she teaches political narrative writing  as well as Politics in Practice: Covering Campaigns, Congress and the White House in the Washington Program.
She is a veteran White House reporter for The Associated Press. Superville has been part of a team of reporters providing coverage of the White House for AP members across the U.S. and around the world since 2009, when Barack Obama became the nation's first black president. Before the White House assignment, Superville was a supervisor on the AP's national political desk during the 2008 presidential election. She also performed that role during the 2012, 2004 and 2000 election cycles. Her portfolio on the White House beat includes coverage of first ladies Michelle Obama and Melania Trump. She also covered Congress and spent several years on an enterprise writing team, in addition to other assignments. A native New Yorker, she has a bachelor's degree in journalism from New York University.