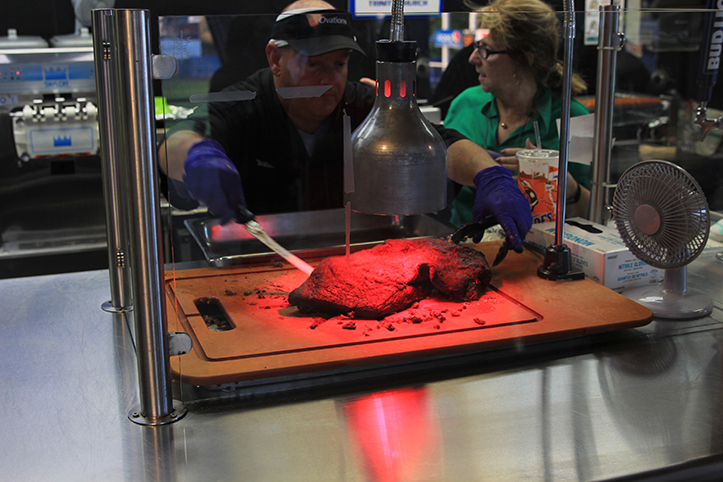 Seven graduate students in the sports specialty program at Northwestern University's Medill School of Journalism traveled this summer to a number of Minor League baseball stadiums in the mid-Atlantic region. This is their report on reviewing the best of ballpark food.
read more
Grade: 4/5 FREDERICK, Md. - With a view right off third base, the food stop Hot Dog Nation serves hot dogs with toppings such as crab meat, bacon, coleslaw and chopped brisket BBQ. The toppings, although hearty, are light enough that they don't overwhelm...
Grade: 3.5/5 WOODBRIDGE, Va. - The Potomac Nationals, located in Woodbridge, Virginia were the first trip on our Minor League baseball tour. The Nationals play at G. Richard Pfitzner Stadium, one of the smallest stadiums we visited. The stadium had its...
Grade: 4/5 READING, Pa. - The Fighin Phils ballpark had the most creative menu. They had chicken parmesan stuffed pretzels that oozed with a tomato and cheese sauce after one bite. Add the chicken meatball to the mix--I deemed this as the best pretzel in...
Hot dogs and baseball games have long been a dynamic duo, but at Nymeo Field at Harry Grove Stadium, the Frederick Keys food staff have put a major twist on the tradition.
The Tides stadium in Norfolk has great food — but be prepared to expand your waistline.
READING, Pa. – When rain delayed the July, 13 game between the Fightin Phils and the Binghamton Rumble Ponies for about 90 minutes, fans did the next logical thing – duck into the FirstEnergy Stadium concourse to grab some food. The ballpark cuisine offers something...
Images from Potomac National ballpark in Woodbridge, Virginia.
Frederick, MD - The Frederick Keys are celebrating its 30th anniversary next year and sports reporter Rosie Langello found a special fan that returned to watch the Keys, 10 years later. https://vimeo.com/230185044
read more
Matt Jackson never thought he be a team mascot after graduating with a degree in Sport Management. But he's a graphics director by day and Reading Phillies mascot by night — part of this Double-A minor league baseball club's lore.
read more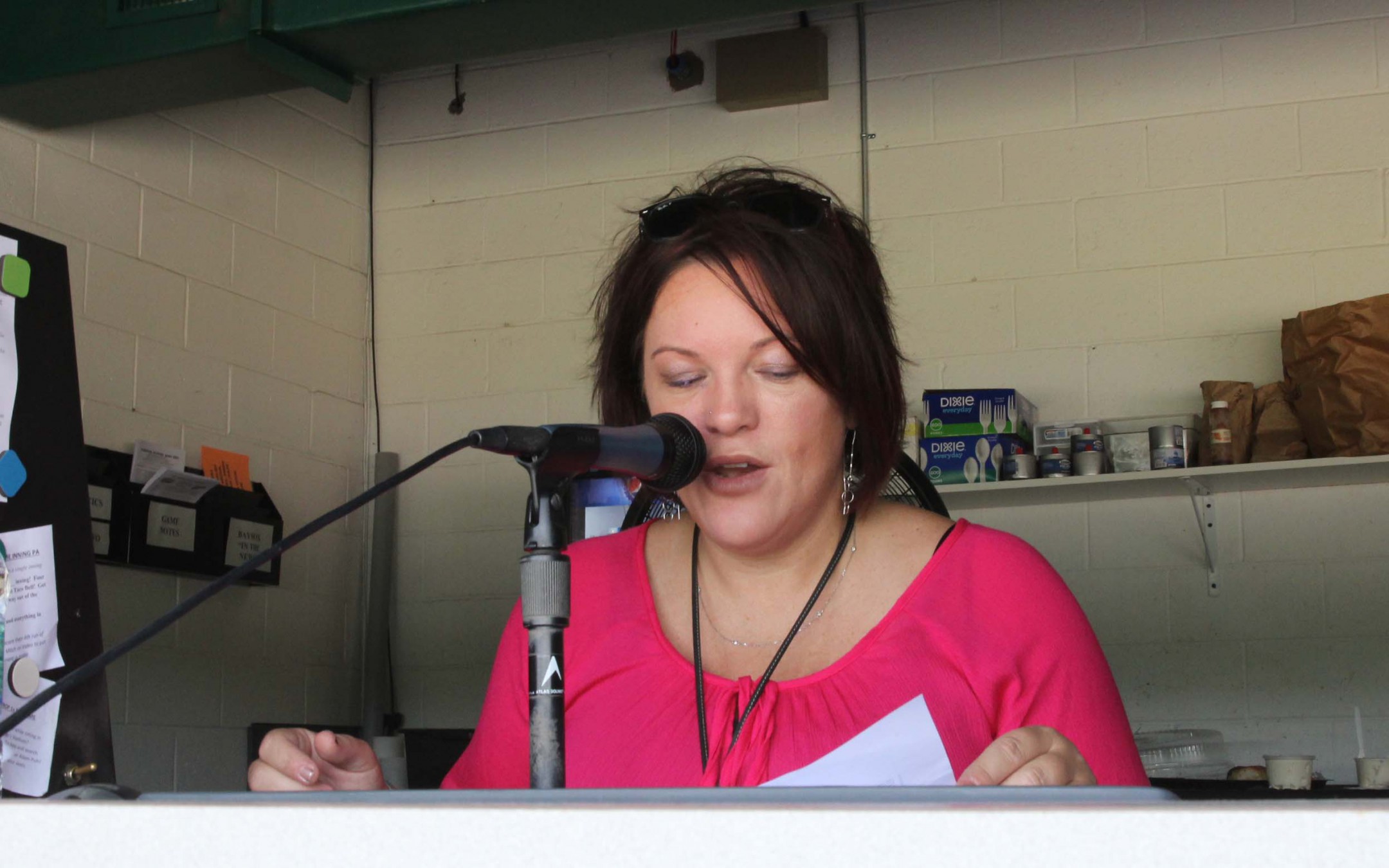 Bowie Baysox PA announcer Adrienne Roberson uses her baseball and theatre backgrounds in the booth.
read more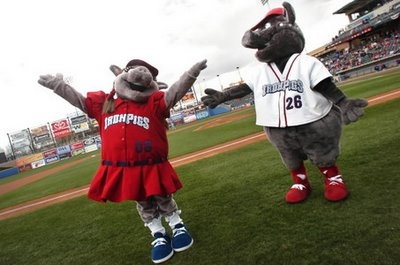 Allentown, PA- The Iron Pigs are celebrating its 10th anniversary this year. Sports reporter Rosie Langello was at Coca-Cola Park to find out more about the anniversary. https://vimeo.com/230185477
read more
When Paul "Cooter" Jones is scorekeeper for the Reading Fightin Phils, very few calls are overturned. After all, he's been in baseball more than six decades.
The Bowie Baysox are honoring rock legend David Bowie with a tribute event.
The Bowie Baysox host their first Peanut Free Day at the ballpark as part of Allergy Awareness Day.
The Potomac Nationals Booster Club supports minor league baseball players and provides them with a home away from home.
The Potomac Nationals are winding up to give away plastic arms on Saturday. Their "Ode to Tommy John Surgery" statues recognize baseball's most infamous operation.
A single-family owned minor league baseball team has enjoyed success on and off the field since their affiliation with the Washington Nationals starting in 2005.
Norfolk Tides Manager Ron Johnson and son, Chris, a Tides player, enjoy bonding time this season.
read more
BOWIE, Md. - First baseman Aderlin Rodriguez for the Bowie Baysox has now played for three organizations in nine years. He talks about his transformation with the Baysox. https://vimeo.com/230193382
read more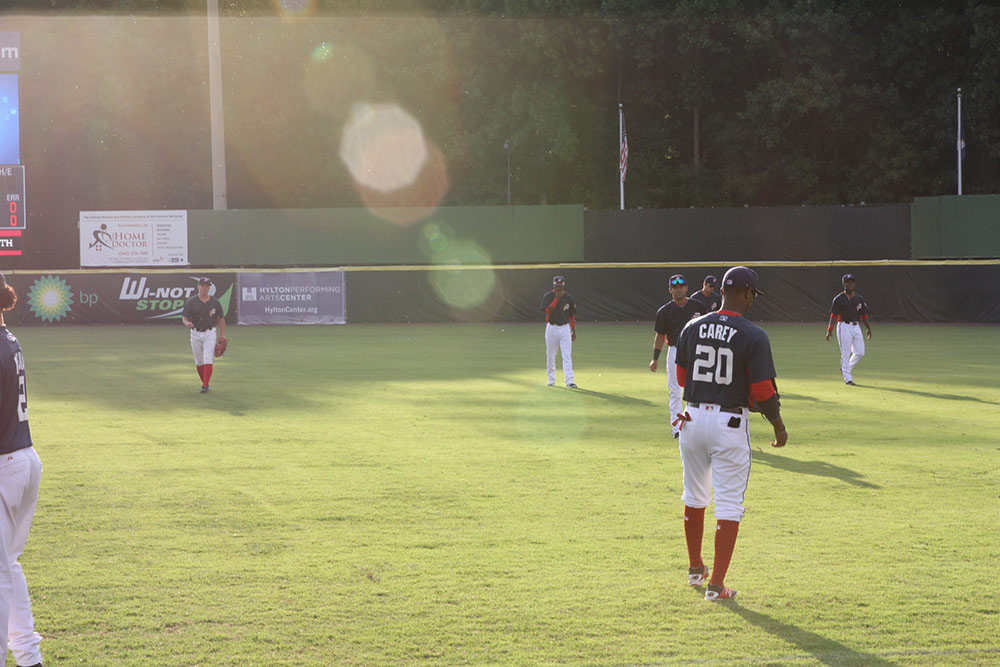 Major League Baseball lacks a strong representation of African American players. Dale Carey Jr. of the Class A Potomac Nationals wants change that by inspiring younger players who look like him.
read more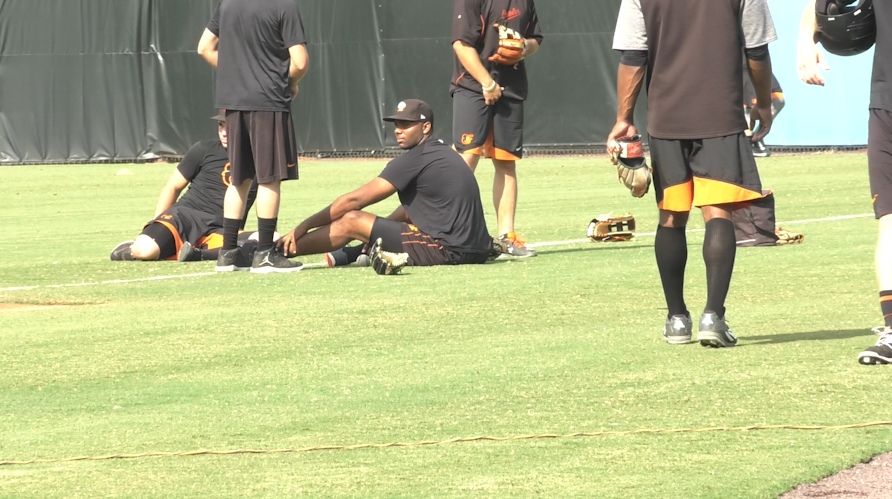 For Dominicans, baseball is a way of life. Aderlin Rodriguez and Franklin Bravo discuss the difficulties of playing in the United States. https://vimeo.com/230218059
read more
Woodbridge, VA- Potomac Nationals pitching coach Franklin Bravo talks about what he learned as a former player and what he's teaching his players now. https://vimeo.com/230194311
Allentown, PA- Second baseman and ninth best prospect in the Phillies organization talked to sports reporter Rosie Langello. https://vimeo.com/230185376
Baysox outfielder DJ Stewart sees progress this season after changing his batting stance.
Ten-hour bus rides, rooming with six other guys just to keep the cost of rent manageable and making less than $40,000 a year – 27-year-old Nick Rickles chose that lifestyle to pursue his career goal.
African-American voters in South Carolina discuss the primary // February 29, 2020