With most of downtown Washington on lockdown Wednesday for President Joe Biden's inauguration, a small group of excited visitors made their way to Black Lives Matter Plaza to celebrate.
Due to COVID-19 restrictions and security concerns after right-wing insurrectionists stormed the U.S. Capitol building on Jan. 6, Biden and Washington's Mayor Muriel Bowser (D) urged the public not to travel to attend this year's inauguration.
It was a stark divergence from inaugurations past. Barack Obama's 2009 inauguration drew a crowd of 1.8 million people to the nation's capital, while Donald Trump's 2016 inauguration saw an estimated 300,000.
Despite this year, and this presidential election, being one of the most tumultuous in recent memory, Wednesday was largely peaceful and quiet. The crowd at Black Lives Matter Plaza expressed joy and, above all else, a sense of relief.
Giovanni Sedita, who traveled from Houston, Texas to be in Washington for the inauguration, was hopeful for the unity Biden has promised.
"It's going to look black, white, gay, lesbian, transgender," Sedita said. "It's going to be a whole mix of everyone coming together."
"I'm really excited, emotional, joyful. Just ready to move on in a new direction."
As Biden's inaugural address began, the group fell silent. Families and friends held each other close, while reporters scrambled to capture the tender moments.
Cheri and AJ, who traveled to Washington from Central Florida, embrace as they listen to Biden's inaugural address over a loudspeaker in the Plaza. (Madison Muller/MNS)
Some people opted to watch Biden's inaugural address from their cellphones. (Madison Muller/MNS)
Emotions were high as Biden ended his inaugural address with the statement, "May God bless America and may God protect our troops. Thank you America." (Madison Muller/MNS)
Children dance in the Plaza after the conclusion of Biden's inaugural address. (Madison Muller/MNS)
It was a very different scene than the fear and violence many experienced here just months prior, when U.S. Park Police and members of the National Guard deployed tear-gas on peaceful Black Lives Matter protesters to clear the area for Trump. The former president had wanted to pose for photos outside of St. John's Church, which sits at the corner of the plaza.
Nadine Seiler, who has been dubbed the "Guardian of the Fence" for protecting the memorial artwork for victims of police brutality on the fence that now separates Lafayette Park and BLM Plaza, was ecstatic about Trump's departure from the White House.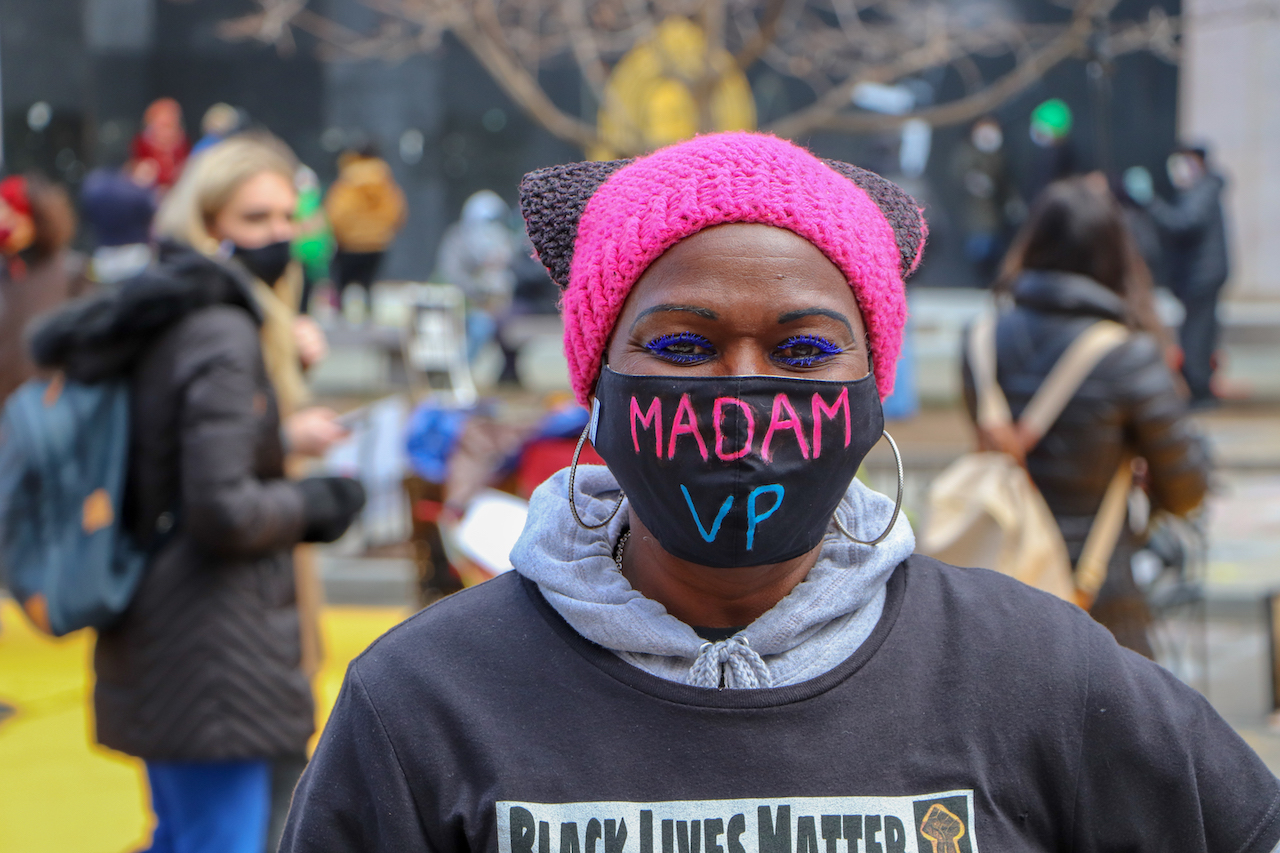 "Today I'm relieved, but we still have a lot of work to do," Seiler said. "For the Black community [Biden] needs to work on police reform, that's the priority."
Biden named systemic racism as one of the many challenges he will need to address as president: "a raging virus, growing inequity, the sting of systemic racism, a climate in crisis and America's role in the world."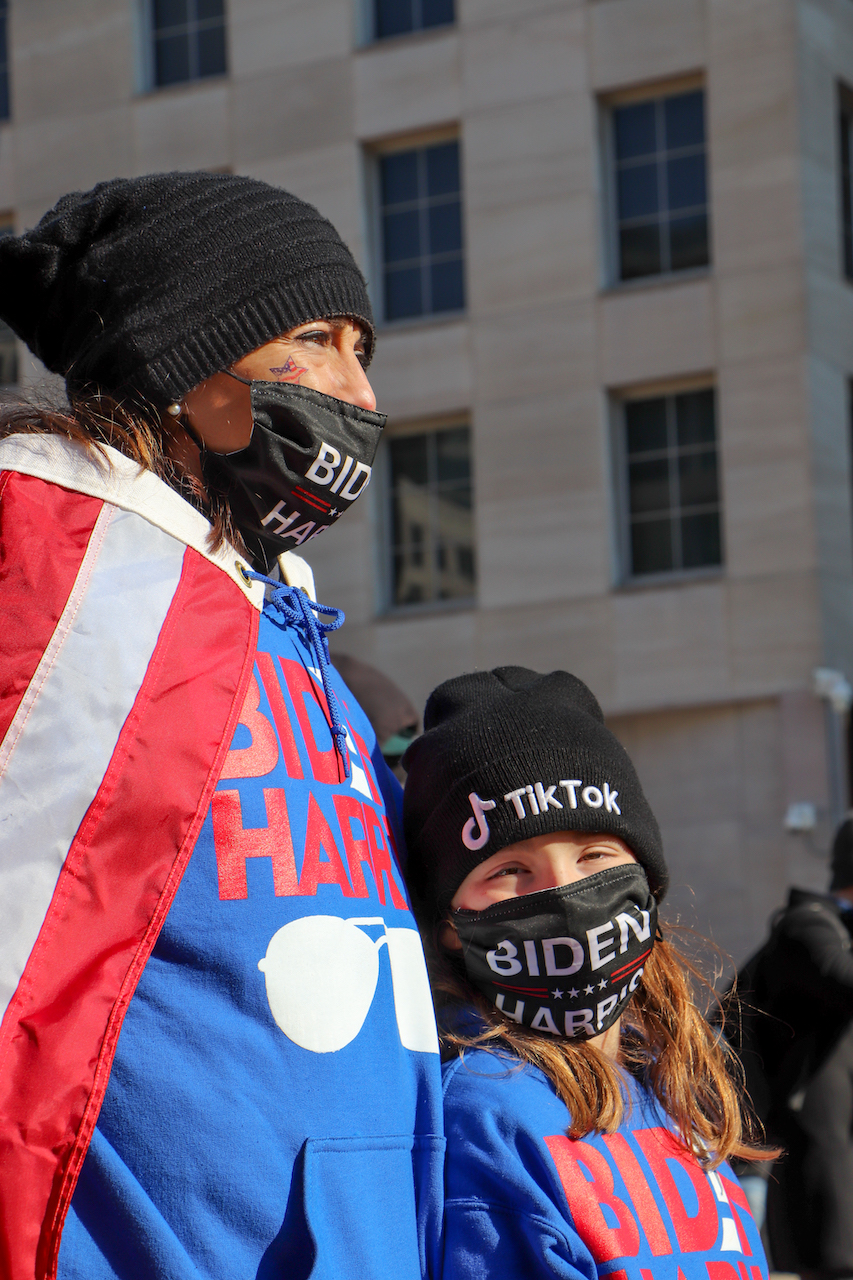 "Will we meet our obligations and pass along a new and better world for our children? I believe we must and I believe we will. And when we do, we will write the next chapter in American history," he said.
Cheyanne Daniels contributed reporting.